The SUV2RV Instatent transforms your SUV, Crossover, or minivan into a luxurious camping oasis that lets you enjoy all the benefits of a tent while enjoying the comforts of your vehicle.
Run power from your car to your tent easily, access items stored in your vehicle conveniently, and most of all, the living space in the tent expands into the comfort of your SUV. With our exclusive Integrated Instapop technology, your tent sets up in seconds (literally).
Specifications :

• Sleeps up to 7 (5+2) adults
• Instant Popup Technology
• Works Without a Vehicle
• Includes Bonus Awning and Rainfly
• Transform your SUV/Crossover/Minivan into an RV
GEAR UP FOR YOUR NEXT ADVENTURE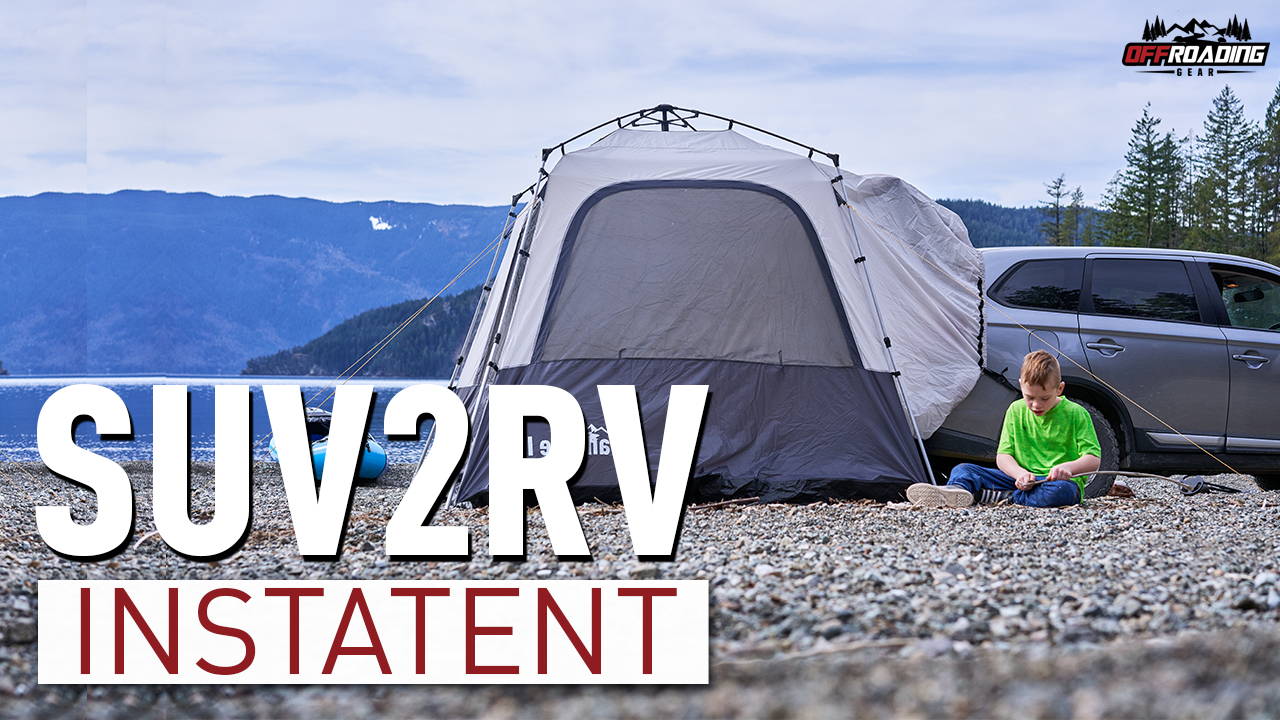 Sleeps up to 7 (5+2) adults
---
The massive 9'x9' SUV2RV tent means you can sleep up to 5 adults comfortably in the tent and 2 more in your vehicle if desired.
---
Includes Bonus Awning and Rainfly
---
Every tent includes a large 6'x4' Front Door Awning as well as a rainfly to make this the ultimate all-season tent.
---
---
Our exclusive popup technology means the SUV2RV tent INSTANTLY sets up in 2 minutes or less. No confusing poles to coordinate and no difficult instructions to interpret means you'll start relaxing at your campsite sooner.
---
SUV Instant Popup Camping Tent
The entire tent comes pre-assembled in one piece. That means no finding out which poles go where. No assembling poles. And no deciphering instructions.
You'll sleep in comfort thanks to the waterproof PU coated polyester construction. Each tent also includes a bonus removably rainfly.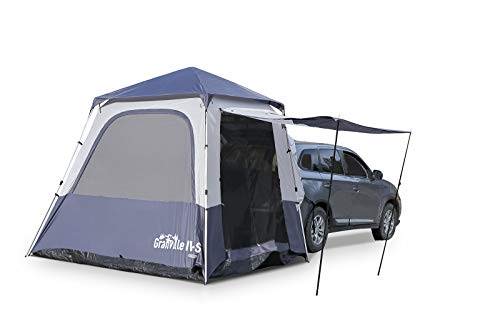 ---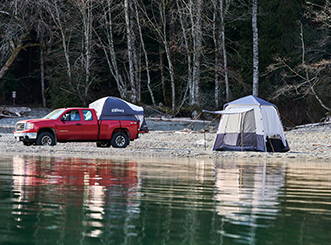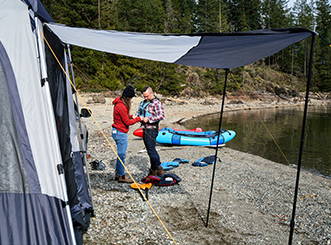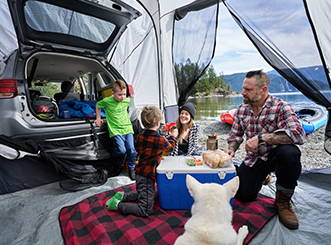 ---